---
Carol's Closet Paper Pantry
There is an identified need in our Glastonbury community to provide paper goods and personal care items for families and individual whose limited incomes do not allow the purchase of the necessary household items. The State's food stamp program SNAP does not cover these items. Donors may choose to contribute specific items listed below, or contribute monetarily..If requested, a receipt can be provided. Thank you for your thoughtful consideration of this ministry.Some needed items are: toilet paper, toothpaste, toothbrushes, adult incontinence pads and briefs (sizes Small and Medium), paper towels, deodorant and shampoo.

Carol's Closet is open at St. James' the 3rd Saturday of each month from 10:00am - 11:15am.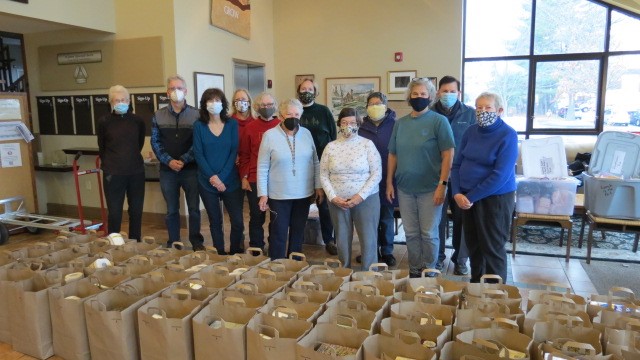 Carol's Closet volunteers ready to distribute Pantry goods.


|
|

Share